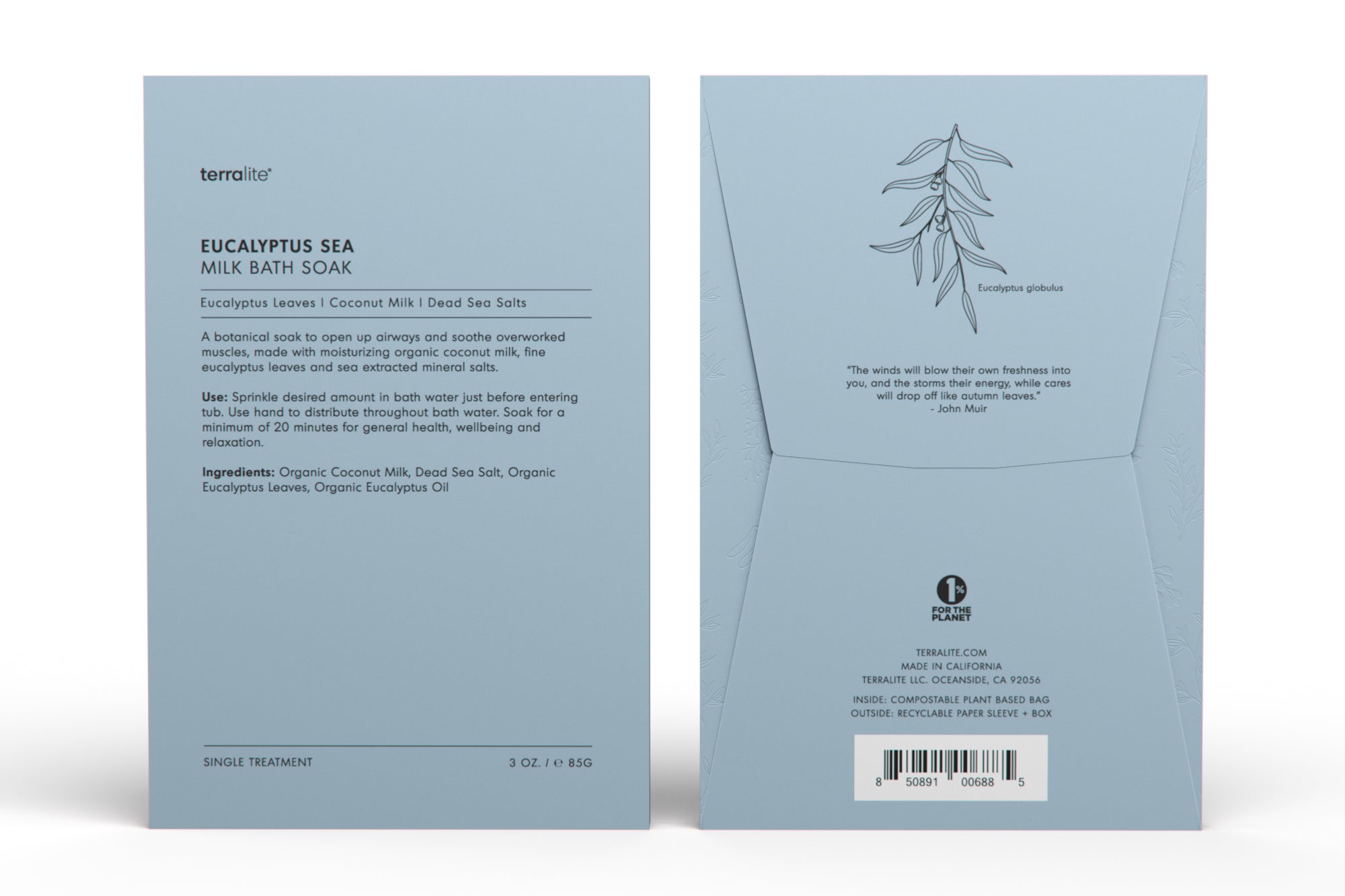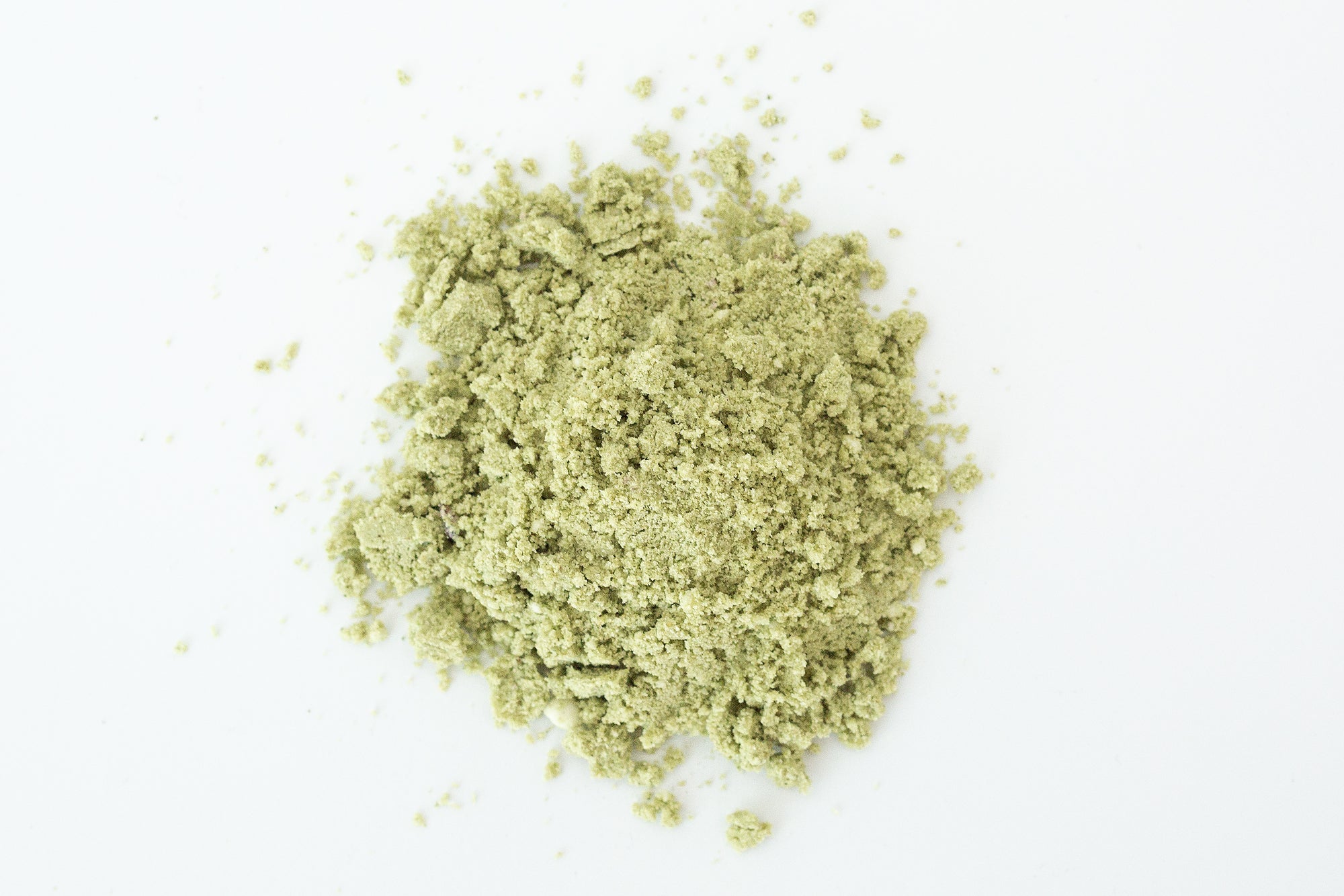 Eucalyptus Sea Milk Bath Soak
Eucalyptus Leaves | Coconut Milk | Dead Sea Salts
A botanical soak to open up airways and soothe overworked muscles, made with moisturizing organic coconut milk, fine eucalyptus leaves and sea extracted mineral salts.
Size: 3 oz. (Single Treatment)
Dead Sea Salt, Organic Dehydrated Coconut Milk, Organic Eucalyptus Leaves, Organic Eucalyptus Oil Packaged in a certified compostable pouch and recyclable paper envelope.
Sprinkle desired amount in bath water just before entering tub. Use hand to distribute throughout bath. Soak for a minimum of 20 minutes for general health, wellbeing and relaxation.
Certified compostable pouch
Recyclable paper envelope